Unheard is a composition and production team based in Berlin.  The award-winning composers Michael Edwards and Christian Tschuggnall specialize in orchestral, hybrid and contemporary composition.  Composing for feature-films, TV-series, artists and games and advertising.  They have worked with artists and orchestras from around the globe.
Their music benefits from experience, having a broad overview of the entire compositional process, and carrying the production from beginning to end - orchestral scoring, programming, recording and mixing.
Both Michael and Christian are classically trained, have toured as musicians with top international acts, as well as spending their lives working in recording studios and in music production.  As players they have an immediacy in communicating musical ideas, a professionalism and efficiency in getting projects realised.
Through their connection with many top classical, jazz and contemporary musicians, their productions stand out, consistently achieving highest possible quality and artistic integrity.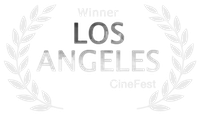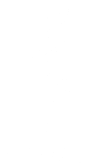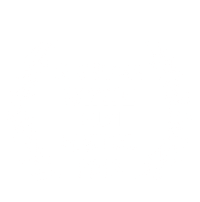 Michael Edwards is an award winning composer and pianist, whose work spans film, television, theatre, live concert performance and recordings.
In 2016 he was nominated for the Deutsche Filmmusikpreis, commissioned to compose for the Konzerthaus Orchestra in Berlin., won best composer at the Los Angeles Cinefest, and New Jersey Film Festival (2017).
Accomplished equally across the fields of orchestration, production, programming and mixing, he has built a career driven by a love of music, a passion for excellence and an attention to detail. His work features on international feature films such as Calvary, Layer Cake, Whale Rider, Ichi. Albums and tours for Lisa Gerrard, Dead Can Dance, Skye (Morcheeba), Darren Hayes (Savage Garden). Countless advertising campaigns and a national news theme.
Born in Australia, Michael graduated with Bachelor of Music from Queensland University of Technology, and Graduate Diploma in Philosophy from Sydney University. He has lived and worked in London and LA and now lives in Berlin.
Christian Tschuggnall worked as a composer, arranger as well as a studio- and livedrummer with many internationally renowned and diverse artists, bands and orchestras, such as The Cinematic Orchestra, Konzerthaus Berlin, Shackleton, Manu Delago, Anna Webber Percussive Mechanics, Magnetic Ghost Orchestra, and many more.
In 2015, he graduated from UdK Berlin with a Master degree (with excellence) in Jazz-composition and jazz drums.
As a musical leader, he released 2 albums with Snooze-On as well as a DVD with Sunrise Over A Dystopic Future City (2016).
Christian is also a member of KIM Collective Berlin